Amora's Foot, Hand & Hair Treatments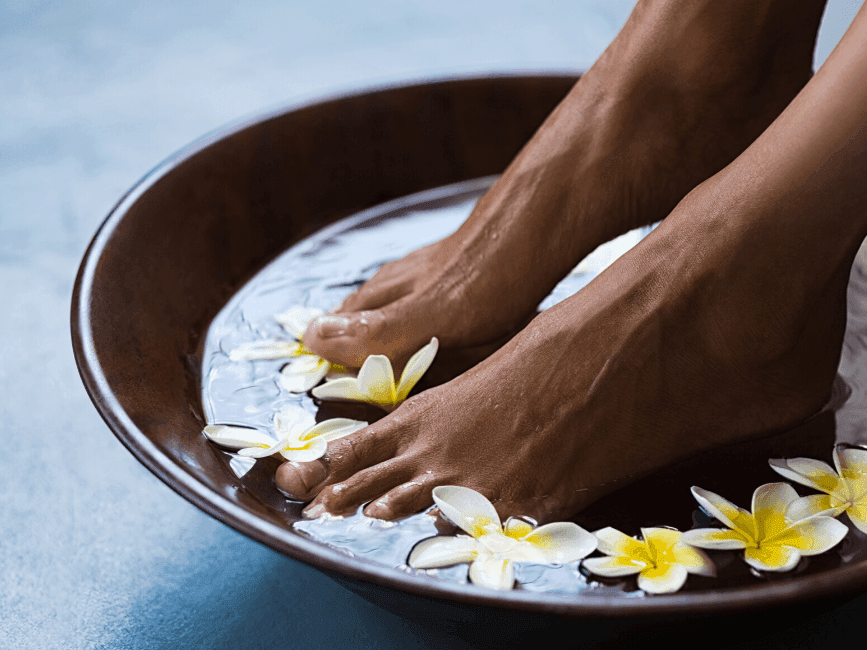 SAMPLE MENU
Botanical Barefoot Indulgence      30 minutes | $79
An aromatic foot treatment to help relieve stress and tension while enhancing relaxation and general wellbeing. Feet and legs are treated to a bathing ceremony with a bamboo and pineapple exfoliation, followed by a stimulating French clay masque. The treatment is finished with a rich spearmint and gingko foot massage.
Hair Nourishing Treatment      30 minutes | $69
A pure botanical hair treatment to restore brilliance to dry locks. This aromatic hair masque provides intense conditioning with a blend of orange, apricot and hazelnut, finished with a soothing head massage to increase condition and shine for lustrous healthy locks.