One Bedroom Loft Apartment with Balcony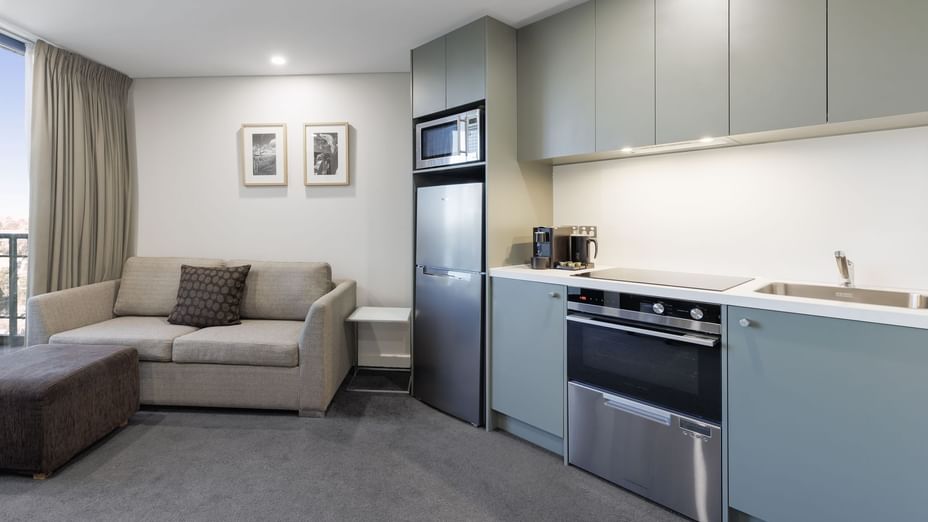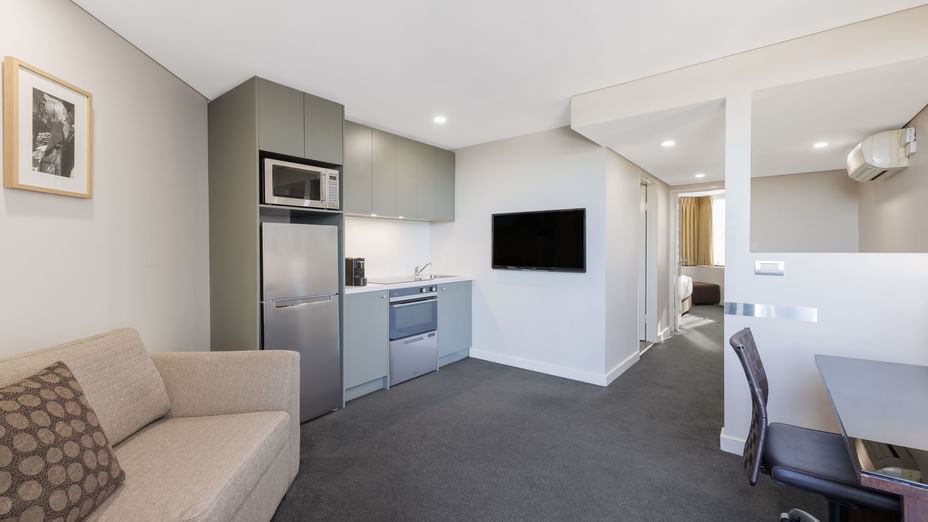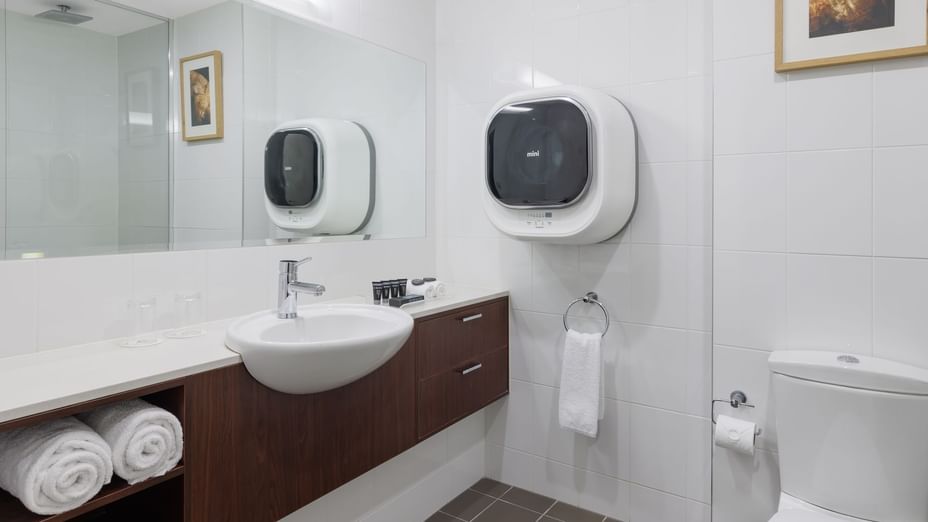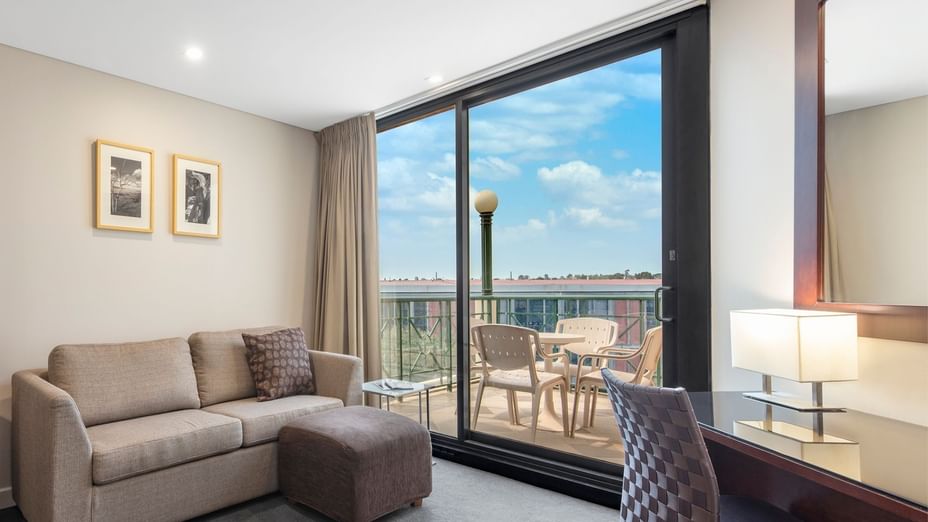 Our One Bedroom Loft Apartment with Balcony comprise of a Queen size bed, ensuite bathroom with shower, separate living area with full kitchen facilities and tea and coffee making facilities. The bathrooms have a combined mini washing maching & driyer. These Apartments offer City or Bridge Road views from the balcony.
AMORA RATE POLICY
The Amora Hotel Riverwalk Melbourne encourages guests to book direct via the Amora website. It is there you will find exclusive and best value, rates and packages.
Please note, there are plenty of booking platforms and websites that frequently have rates on offer to book, however the hotel has an affiliation with only the following sites;
Booking.com
Expedia
Wotif.com
Hotel Tonight
Orbitz
HRS
LateRooms \ AsiaRooms
Guests are welcome to book directly through alternate sites, however please be aware that the Amora Hotel Riverwalk Melbourne has no control over room type availability, booking conditions, rate changes and payment. The Amora Hotel Riverwalk Melbourne will also be unable to assist further in case of any dispute.
The hotel is happy to match rates with same booking conditions, please contact the hotel on 03 9246 1200 with any questions.