A Day in the Life of an Amora Sydney Bride
A Love Letter to a Bride-to-Be
Love is always in the air for weddings at Amora Hotel Jamison Sydney. Every bride-to-be knows their wedding is so much more than just one special day, it's a chance to bring a dream to life. So much rides on every detail. That's where choosing Amora Hotel Sydney for celebrating your Sydney wedding makes the day memorable in every way.
As just some of the hallmarks of your bridal stay, you and your guests can enjoy
❥ Five star luxury in the heart of the city, and close to Sydney's most photo-friendly icons and precincts including Observatory Hill overlooking Sydney Harbour Bridge, The Rocks, Circular Quay, Sydney Opera House, The Domain and the Royal Botanic Garden.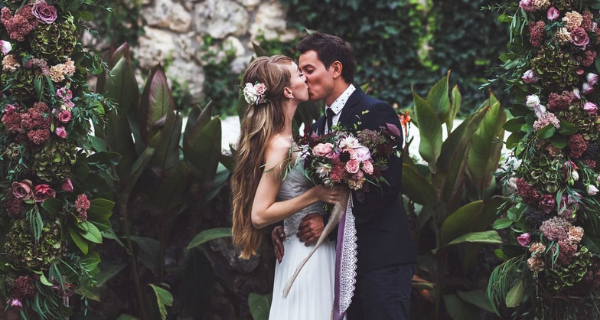 ❥ Superbly appointed pillarless venues – awash with natural light – suited to both ceremonies and receptions that can be styled to suit your preferred theme and colour choices. For a grand affair, invite up to 210 guests for a traditional seated arrangement or 350 for a cocktail-style celebration. For something more intimate, the sophisticated Hart Room is truly elegant for either cocktail evenings or sit down dinners. You'll also enjoy exclusive access to Level 2 for pre-dinner drinks.
❥ Chefs and catering team who can create innovative menus ranging from fine dining to grazing banquets to cocktail fare, all matched with your selections from our premium beverage range. Choose between Lunch, Dinner or Cocktail packages and enjoy a pre-wedding tasting menu for the Bride and Groom.
❥ A dedicated Wedding Coordinator who'll anticipate and attend to every request and detail.
❥ Caring concierges whose connections will get you bookings and tickets for Sydney's top restaurants, bars and experiences for you and your guests.
❥ Sumptuous suites and premium rooms to suit the budgets and stays of your guests.
❥ All the finishing touches as well as car parking and premium AV systems for entertainment and speeches.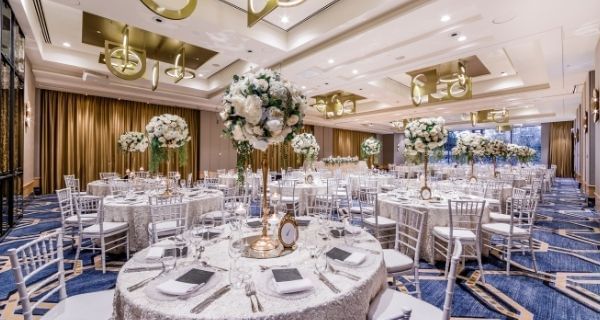 For all the details, take a look at our Weddings by Amora for an overview and call or email our wedding specialists to customise all the details: 02 9696 2500 | weddings@sydney.amorahotels.com
Picture your perfect 'Day in the Life' as an Amora Sydney Bride
THE DAY BEFORE
2:00pm – The anticipation is building, you've checked and rechecked your To Do lists, and while you're trying to take deep breaths, it's hard to stand still or shake the feeling you're forgetting something – major. That's where your bridesmaids come in! Whether you've known each other for mere months or a lifetime, you can trust them with lots of the minutiae. Thank goodness! There's nothing like the time and laughs you'll share the night before the big day.
3:00pm – You and your Maid of Honour check in to Amora Hotel Sydney and the reception team welcome you as they hand you the keycards to your Park Suite. Your bridesmaids have already checked into the adjacent room and the bubbles are on ice awaiting your knock on their door.
4:00pm – After unpacking and hanging 'the dress' in the wardrobe so there's not a wrinkle, you and your 'dream team' head to Amora Hotel Sydney's pool deck. Let the tension melt away in the sauna before an invigorating splash in the pool, followed by giggles in the jacuzzi together as you reminisce over moments you've shared.
6:00pm – Feeling refreshed, it's cocktail hour at Silo Bar. Will it be a round of Cosmopolitans or something bespoke from Amora Hotel Sydney's mixologist for the bride-to-be and her entourage?
7:30pm – It's tricky to choose amongst Sydney's top restaurants so you give your wishlist to Amora's concierges who can secure you and your 'dream team' a table at that restaurant you've wanted to try. Or opt to dine at Croft Restaurant for contemporary farm-to-plate flavours that will have you tempted by every dish.
10:00pm – Time for secret bridesmaids' business with a cup of herbal tea or a cheeky nightcap while you go over the running order. Team Amora have turned back the 1000 thread count linens on your King beds and topped them with your preferred pillows. Temptation to gasbag and message your partner all night is at an all-time high, but an early night is in order for the bride-to-be. Say goodnight to the twinkling city lights as you draw the curtain on your last night as a fiancée.
THE BIG DAY
7:00am/8:00am – Open the curtains and raise the blinds to reveal your wedding morning looking out over the treetops in Wynyard Park. Enjoy barista-brewed coffees, fresh cut fruits and Danishes delivered by the time you've thought about taking a shower. Remember to reread your vows and practice your speech while your oxytocin starts rushing.
10:00am – Your hair and makeup team text to say they're on the way as Room Service brunch arrives. The Amora team wheel in a trolley laden with delicious dishes that look as artful as edible. Even though the butterflies have started fluttering in your tummy, the fresh fare is perfect for something light and satisfying before the primping and preening gets underway.
12noon – Reception calls to say your photographer and their assistant have arrived. Invite them up for photos as you and your bridesmaids start getting ready. The Amora team knock to deliver chilled bubbles and refreshments.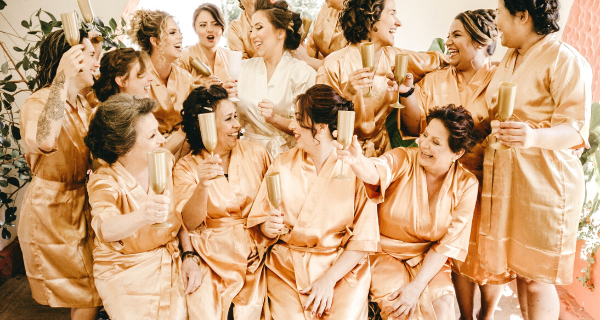 2:00pm – Time to lift the protective cover and slip into 'the dress'. Your family have arrived by the time you've stepped into your shoes. Everyone catches their breath when they see you as a beautiful bride. If you're sticking to time-honoured traditions, check you have your special 'somethings' – one old, one new, one borrowed and one blue.
3:00pm – Gather mum, dad, siblings and 'the girls' for pre-wedding photos on Amora Hotel Sydney's sweeping circular staircase as you head down to the ground floor lobby.
| Ceremony at Amora Hotel Sydney | Ceremony Close By to Amora Hotel Sydney |
| --- | --- |
| 3:30pm – As your extended family and friends arrive, Team Amora welcomes them with their choice of something refreshing and points them to the Hart Room for the ceremony. The room looks resplendent, styled with your selection of floral arrangements and decorations from your wedding stylist. | 3:30pm – Your wedding cars are standing by in the undercover driveway. Seeing the ribbons stretching back from the hood ornaments gives you another frisson of anticipation. With the bridesmaids artfully arranged in one car, your father opens the door for you to step into your carriage. |
| 3:45pm – Meet up with your dedicated Amora Sydney Wedding Co-ordinator who will escort the bridal party to the bridal preparation room where your celebrant is waiting. | |
| 4:00pm – The groom, groomsmen, celebrant and congregation are assembled in the Hart Room. Your dad gives your hand a squeeze as you hear the opening bars of your entry song, and he walks you down the aisle. This is your time to shine... | 4:00pm – Everyone turns as you and your father take your first steps down the aisle toward your smiling husband to be. Let your Sydney wedding ceremony begin. |
| 5:30pm – Your photographer gathers everyone for a group photo on the stairs before whisking you, your 'husband' and the bridal party off for official wedding photos. Meanwhile, your guests ascend to Level Two for pre-dinner drinks and canapés. | 5:30pm – Your photographer gathers everyone for a group photo outside the venue before whisking you, your 'husband' and the bridal party off for official wedding photos. Meanwhile, your guests return to Amora Hotel Sydney and ascend to Level Two for pre-dinner drinks and canapés. |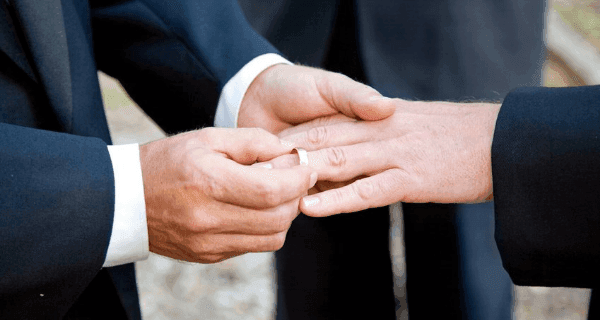 6:00pm – The DJ announces your arrival to a certain tune and guests cheer as you and your partner step into the Whiteley Ballroom for your debut as 'husband and wife'.
7:00pm – All the nerves disappear and the smile is etched ear to ear as you settle in to enjoy the reception. Amora Hotel Sydney's wedding fine dining team are on point with their silver service of each of the three courses and matched beverages between speeches and good cheer.
9:00pm – In the arms of your beloved, take the first dance before your DJ starts lacing together tunes that get everyone on the dancefloor.
11:00pm – Will you throw the bouquet? You don't want the night to end but there's something wonderful about launching those beautiful blooms over your shoulder to be caught by one of your nearest and dearest. After most of your guests have bid you their congratulations and fond farewells, retreat to Silo Bar with the bridal party and select few for nightcaps and the chance to savour the last of your wedding day in their company.
11:30pm – You'll be dancing on air as you and your husband ascend to your Bridal Suite for an unforgettable wedding night.
9:00am – Whether you've decided on coffees, teas or a Champagne breakfast in bed, Team Amora will discretely bring your romantic Room Service selections to your door.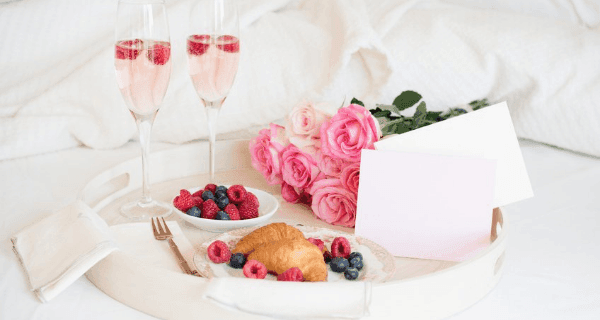 Welcome to married life! Here's to your happily ever after!
Team Amora
Published 15/02/2022