Our doors are open! And Sydney's arts scene reboots..
The doors to Amora Hotel Jamison Sydney have finally reopened! If you're just discovering our hotel, we're excited to welcome you. And, if you've stayed with us before, it will be wonderful to see you again.
It is such a relief that Australia's interstate and international borders are opening and the city is starting to welcome travellers from near and far. We're so happy to see these reunions playing out and people enjoying the city of Sydney again. Naturally, the only constant is that travel advice continues to change.
Our team continues to monitor NSW Public Health advice, adhering to all mandates. Currently, arrivals from across Australia who are fully vaccinated with one of the six COVID-19 vaccines recognised by the Therapeutic Goods Administration (TGA) are no longer required to undergo mandatory quarantine. For the latest rules on interstate travel to and from NSW, refer to nsw.gov.au/covid-19/travel-restrictions/interstate-travel-rules. Those who are not fully vaccinated and arriving in NSW from overseas locations will continue to need to undergo a 14-day mandatory quarantine period. Fully vaccinated Australians returning from overseas can finally be united with fully-vaccinated family and friends without mandatory quarantine. For updates on public health and travel advice, visit the NSW Government website.
STATE OF THE ARTS
As we celebrate our re-opening, we're thrilled that our arts centres are also re-opening their doors to visitors.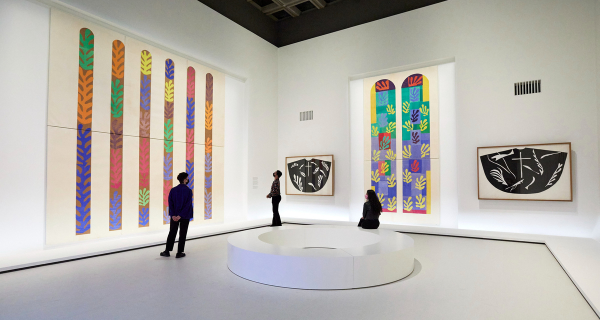 Exhibition installation view of Matisse: Life & Spirit Masterpieces from the Centre Pompidou, Paris exhibition on display at the Art Gallery of New South Wales. Photo: AGNSW, Mim Stirling.
A perennial favourite is the Art Gallery of NSW, which springs into the spotlight with the arrival of Matisse: Life and Spirit – Masterpieces from the Pompidou Centre Paris. This must-see blockbuster exhibition presents over 100 works by one of the world's most beloved, innovative and influential artists of the late 19th to mid-20th century. What emerges is a body of work that exudes vibrant colour, passion, dynamic energy and sheer joy. Just what we need right now!
Getting to the Art Gallery of NSW from Amora Hotel Sydney is easy. You can walk along Bridge St or around Circular Quay then stroll through the Royal Botanic Gardens and Domain to arrive at the gallery's stately entrance. Otherwise, a quick taxi or uber ride will get you there on the double.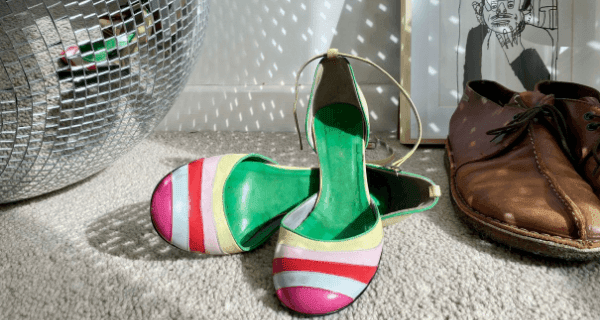 Image: Alex Miles, Shoes in situ. Photo: Alex Miles, Courtesty of Australian Design Centre
While in art and design mode, take a detour to the newly reopened Australian Design Centre on William St to see Happy Objects another exhibition that explores joy this time through design. Stock up on unique local design wares while you're there. Close by in Surry Hills, Brett Whitely Studio presents Brett Whitely: Printmaker where you can decide whether the exuberant and expressive style championed by late artist was influenced by Matisse. Enjoy Whitely's lithographs, etchings, linocuts and silkscreens including abstractions, depictions of animals and landscapes including his much-loved indigo-hued vistas of Lavender Bay – all in his actual studio.
Has all this creative expression inspired you to flex your artistic muscles? The heritage-listed National Art School in Darlinghurst is running a series of hands-on short courses including Screen Printing: An Introduction to Poster Art and New Approaches to Painting.
Back at the hotel, take a fresh look at Amora Hotel Sydney's art collection.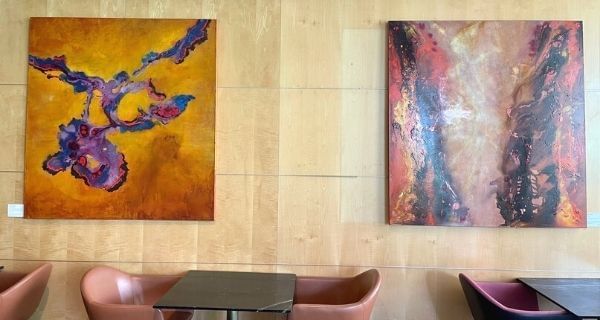 Silo Bar level 1, featuring atmospheric abstracts by Australian artist Margaret Norris.
In Silo Bar, you'll find works by local artists including Australian Margaret Norris whose atmospheric abstract paintings Oscillations and Divide explore the delicate balancing act between order and chaos in nature's ecosystems. Our luxurious and light-filled Hart Room features an impressive diptych entitled The Garden by artist Daniele D'Aluisio that enhances this sought-after conference and wedding venue.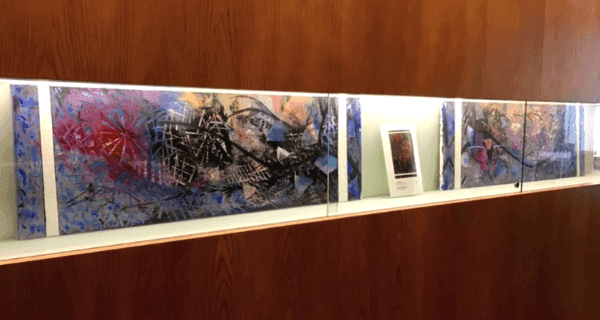 Daniele D'Aluisio The Garden 2018, Mixed Media – Oil and Acrylic, two pieces 40cm x 150cm, Hart Room, Amora Hotel Jamison Sydney.
ART ON A PLATE
If you're dining in with us, slip into Amora Hotel Sydney's Croft Restaurant and enjoy fresh, locally sourced, seasonal fare with plates as colourful as Matisse's paintings. Try the prawns with pink grapefruit, endive and lime aioli; our Hervey Bay seared scallops with crispy serrano, samphire, watermelon and habanero gazpacho; or the summer risotto with fennel, green peas, broad beans, leek and asparagus.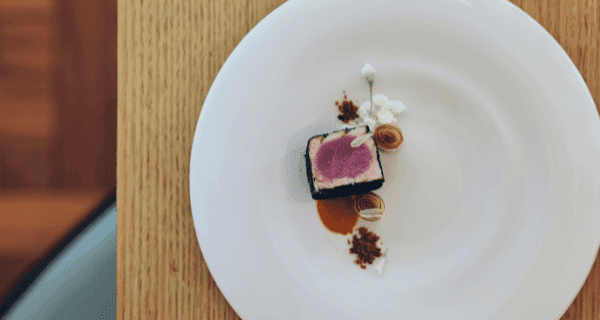 Savour the city this Spring at Amora Hotel Sydney.
See you soon! Team Amora
Published 22/11/21