Location
Amora Hotel Jamison Sydney is perfectly positioned on Jamison Street, next to Wynyard station, nestled between George Street and York Street. Ideally located in the heart of Sydney's CBD, the hotel is an easy walk from Sydney Harbour Bridge, Sydney Opera House, Circular Quay, The Rocks, Overseas Passenger Terminal, and Barangaroo, and only a few minutes from Wynyard train station and Bridge Street Light Rail stop. Making Amora one of the most desired locations for those travelling on either business or leisure.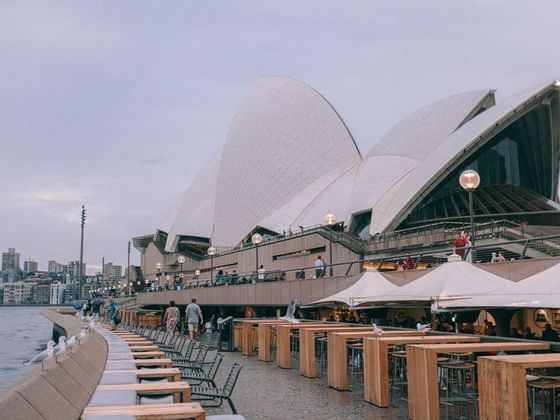 Sydney Opera House
Just a short stroll to Sydney Opera House, you can enjoy the iconic masterpiece of late modern architecture. Housing multiple venues within the structure, the Opera House is a hub for artistic performances, as well as home to fine dining and a relaxed bar.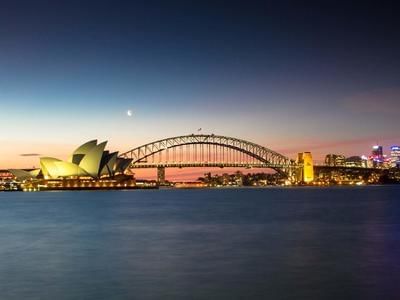 Sydney Harbour Bridge
The Sydney Harbour Bridge boasts scenic Sydney views and is one of Australia's greatest icons. Located just minutes from the hotel.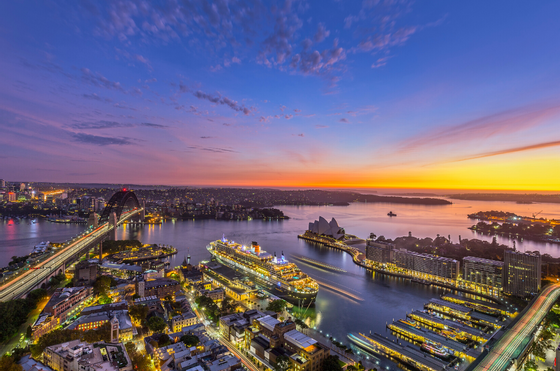 Overseas passenger terminal
The Overseas Passenger Terminal (OPT) is located along the western edge of waterfront, and is only a short walk or taxi drive from the hotel. The OPT maintains a significant public role as the only major passenger terminal east of the Sydney Harbour Bridge.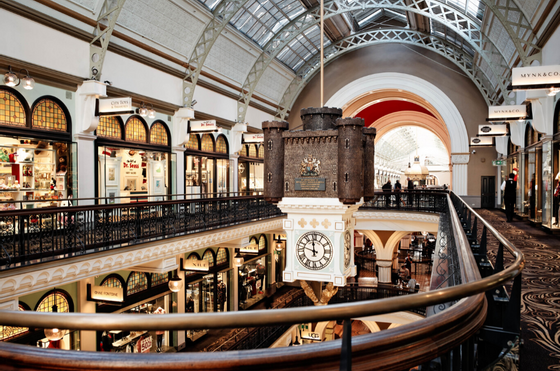 Queen Victoria Building
Spend your afternoon shopping and dining at the Queen Victoria Building (QVB) - a heritage listed late nineteenth century building. Only a 10-15 minutes' walk away via George Street.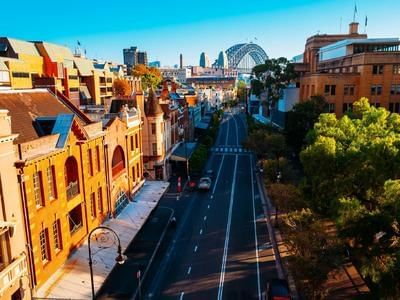 The Rocks
Just a few minutes' walk and you can experience a sense of Sydney's past exploring The Rocks cobbled laneways, cosy cafés and the oldest pubs in the country. Throughout this historic precinct you will find great places to eat, drink and shop – and a buzzing annual events calendar.
Barangaroo
Barangaroo is a suburb on the inner north-west of Sydney. Although only an 8 minute walk from the hotel, there are 3 bus lines and a railway station located at Baranagroo from the CBD.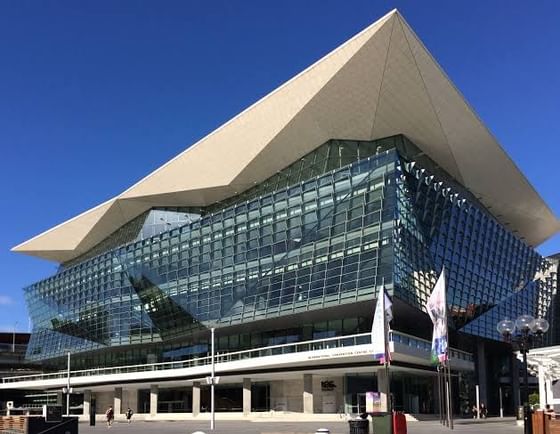 International Convention Centre
The International Convention Centre (ICC) is a 25 minute walk via Clarence Street from the hotel. The ICC in Sydney is Asia Pacific's premier integrated convention, exhibition and entertainment precinct.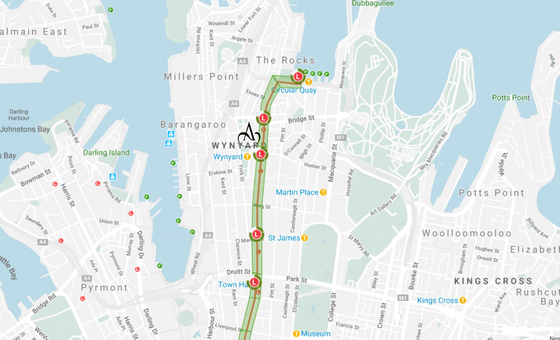 Sydney's CBD & South East Light Rail
Bridge Street stop is very conveniently located right at the entrance to Jamison Street. The route features 19 stops, extending from Circular Quay along George Street to Central Station, through Surry Hills to Moore Park then on to Kensington and Kingsford. The light rail will initially run every 4-8 minutes between Circular Quay and Central, and every 8-12 minutes between Central and Randwick in the 7am-7pm peak on week day. For further information, please visit sydneylightrail.com.au.