Stay NSW & Parents NSW Vouchers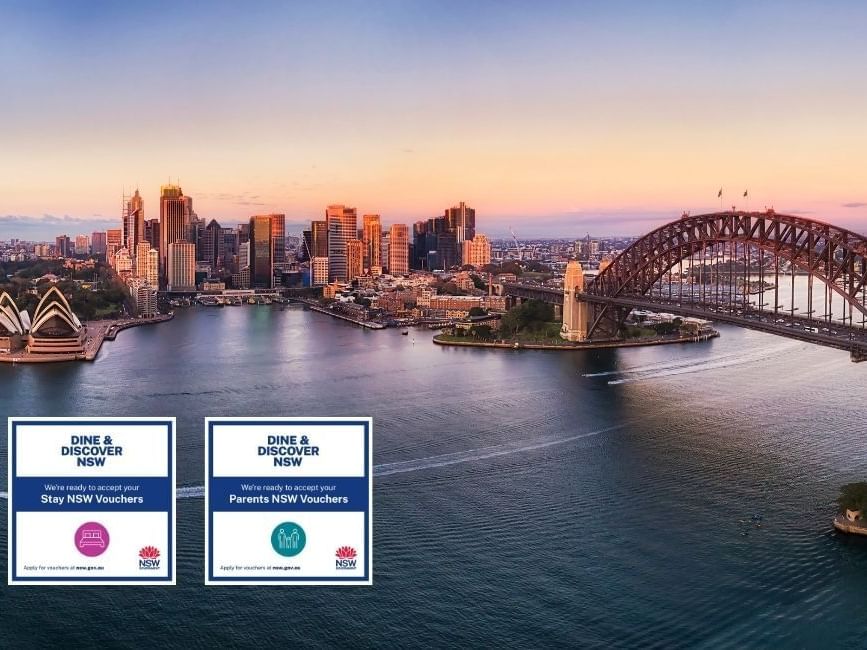 We are proud to announce that Amora Hotel Jamison Sydney is ready to accept your Stay NSW and Parents NSW Vouchers.
Simply present your valid voucher on either check in or check out with our reception team.
Parents NSW Vouchers launched earlier this year to reward and thank eligible NSW households for their efforts to support learning from home in 2021. One person from each eligible household can apply for 5 x $50 vouchers, worth $250 in total, until 9 October 2022.
Stay NSW Vouchers help support accommodation providers in NSW impacted by COVID-19. NSW residents aged 18 and over can apply for 1 x $50 voucher to use towards the cost of accommodation bookings.
Terms and conditions
Stay NSW and Parent NSW Vouchers can be redeemed 7 days a week, including public holidays

For Stay NSW vouchers guests can present their voucher(s) to pay towards their portion of the bill (split billing accepted)

The voucher amount presented will be deducted from your accommodation bill

The hotel will accept up to 5 x $50 NSW Parent vouchers in one transaction

Vouchers cannot be redeemed for any other products or services

Guests cannot combine their Stay NSW vouchers and Parents NSW vouchers together

Vouchers cannot be used towards accommodation booked through a third party website