Vivid Sydney
Join us for the festival of light at Amora Vivid from 26 May to 17 June 2023
Become a part of Sydney's yearly celebration of light and music while you stay at Amora Jamison.
The days get shorter, the sky darker – time to celebrate the festival of light. Every year Sydney invites the world to take part in rejoicing light and music. Visit us and explore the city with immersive light installations and projections as well as performances by local and international musicians.
Sydney celebrates and we join in. Located in the heart of the city centre, it's an easy walk to see the Sydney Opera House, Harbour Bridge, The Rocks, Botanical Gardens and enjoy the world-famous Vivid Light Walk and see the whole city light up.
Stay at Amora and explore our Vivid inspired menu with living cocktail creations and enjoy the taste of fabulous tapas and pintxo selection at SILO bar.
Indulge your taste buds in the vibrant colors of Spain created by our amazing chef Francisco.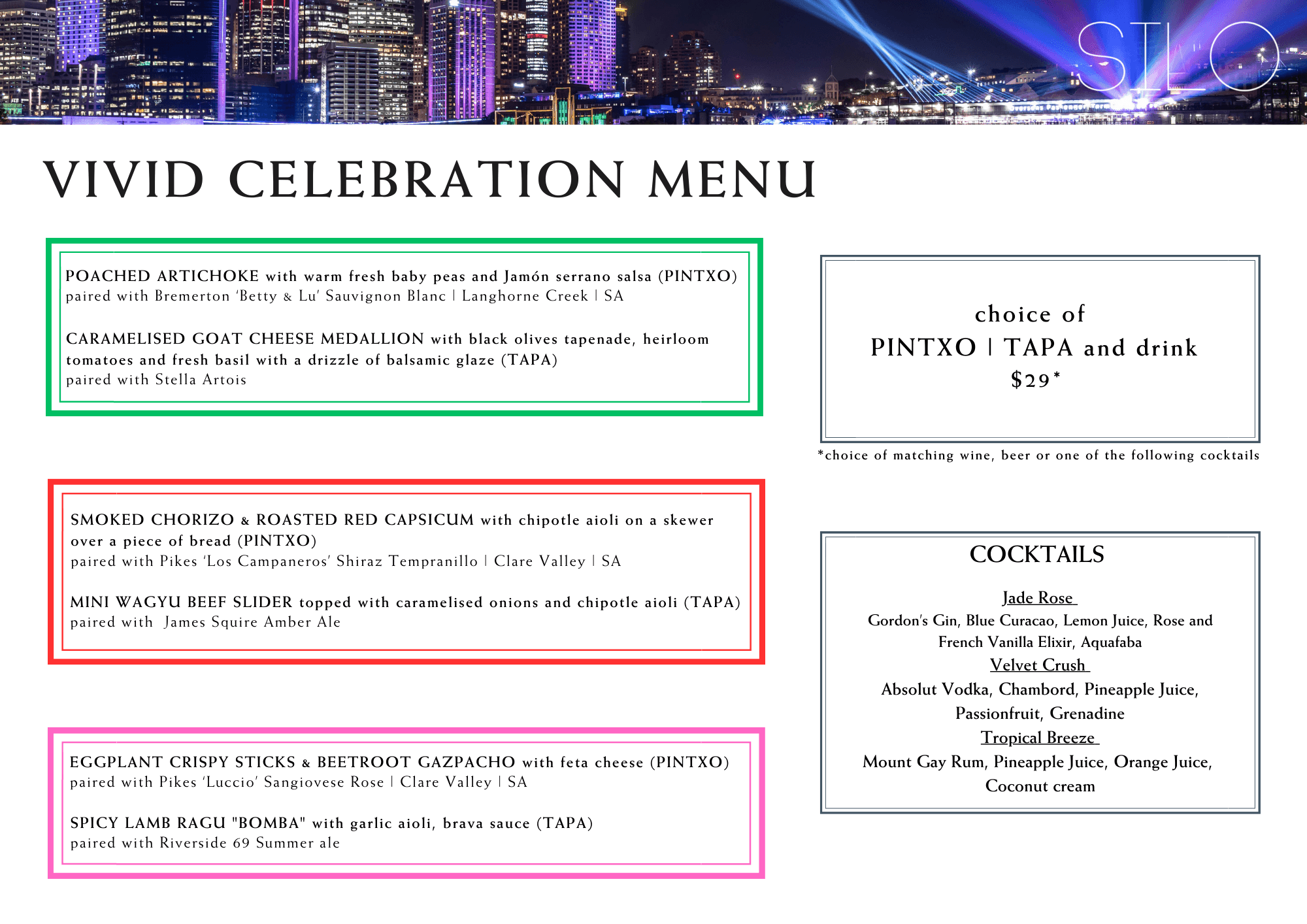 Slideshow