Sustainable events: Making your next conference and meeting more eco-friendly and authentic
Sustainable Event Management is transforming the events industry. We all know producing an event can be a rewarding – but waste-generating – endeavour. Our sustainable future relies on commitment, collaboration and being resourceful. That's why Amora Hotel Jamison Sydney proudly collaborates with businesses, government departments, community groups and individuals to deliver first-class 'Green Events'.
Whether it's a conference, awards dinner, trade show, cocktail party or wedding reception, Amora Hotel Jamison Sydney's event team can help you minimise your environmental impact while maximising your event's effectiveness.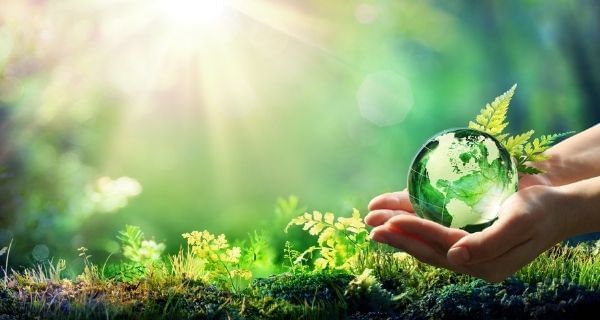 Here are some simple eco-friendly things we can do together to make a difference:
optimise room heating and cooling settings for comfort while minimising the need for temperature changes
print any materials on recycled paper and recycling waste paper
we segregate waste into easily identified streams
provide guests and delegates with 'green travel' options for getting to and from AHJS

bike paths
car-pooling
public transport
Telsa charging

make your event materials re-useable (especially for monthly, quarterly or annual events) or able to be repurposed or donated to charities. This might include:

furnishings
stationary
promotional items such as drink bottles, fabric bags etc
AV and tech equipment such as headphones, charging cables, speakers
exhibition materials such as pull up banners and signage
You can find out more about our latest behind-the-scenes eco-initiatives in our recent article. Our partnership with award-winning My Green Butler will soon provide event organisers and guests with real-time resource use reporting and a carbon footprint receipt at the end of their event as well as an individual feedback service.
Naturally, catering is an integral component of every successful event and an important area of sustainable focus. At Amora Hotel Jamison Sydney, we have reduced the amount of single use plastic around the hotel. You won't find any plastic straws or packaging for food. Instead, food and snacks are either served in reusable or recyclable containers.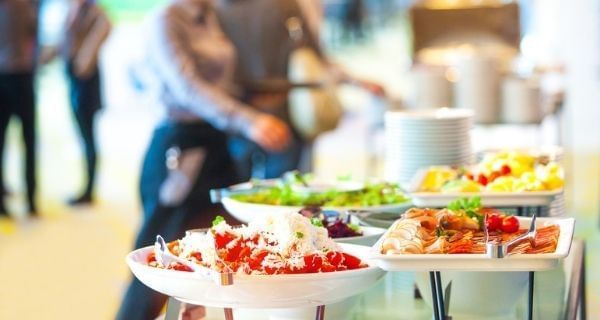 Our Executive Chef Hemant Dadlani and his team are deeply conscious of the environment. Their food philosophy is paddock to plate | nose to tail | root to tip to showcase the freshest local seasonal produce in creative dishes while minimising food waste and food miles. Providing our event team with accurate guest numbers also helps enormously to minimise the over-production of food that could end up as waste.
The catering team are mindful of ethical sourcing across all foodstuffs, particularly all proteins.
"We only source seafood that is sustainably caught or produced. If it is wild caught, then it is seafood that has been caught with minimal impact on the marine environment and will be available for long term. We work with our seafood vendors to understand where and how certain species are caught. For instance, we avoid buying from sources that use gillnets as this practise has devastating by-catches of vulnerable species including turtles and sharks," explains Hemant. "And we do not and will not serve 'delicacies' like shark-fin or bird's nests even on special requests".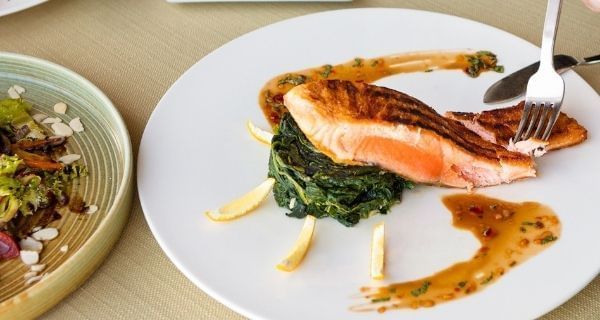 Similarly, Amora Hotel Sydney's kitchen partners with butchers and meat vendors who are equally passionate about traceability and sustainability. For example, we use Southern Ranges beef that is naturally raised, 100% grass-fed, free range, and is GMO-free and antibiotics free.
Our chefs are passionate about showcasing native ingredients, local wares and artisan produce – from milk products and cheeses to condiments and garnishes, which support NSW regional and rural producers while reducing food transit. You'll find Conference Day Menu selections ranging from Vannella burrata and heirloom tomato tarts and Bilpin apple tarts with mascarpone to lemon myrtle berry yoghurt with macadamia nuts.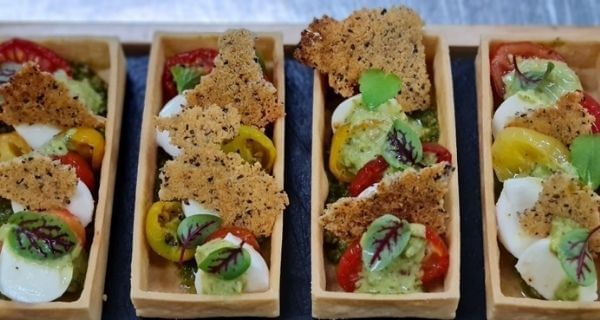 Fittingly, Amora Hotel Sydney's Wine and Beverage list celebrates New South Wales varietals and local brews. Other than French Champagnes, our list is proudly and exclusively local. Our sommeliers are also focused on sourcing artisan spirits including Four Pillars Gin, Young Henry's Noble Cut, West Wind's Cutlass and Sabre Gins.
Talk to our Amora Hotel Jamison Sydney events team today and together we can create memorable events with minimal environmental impact.
Team Amora
Published 23/03/22