Amora Hotel Sydney's nine ways to love winter's long nights
Winter may have us in her chilly grip, but somehow, we've just ticked past the shortest day of the year (how did that happen?!). Tuesday 21 June marked the 2022 Winter Solstice and while many of us are relived the daylight hours now start getting longer, there's plenty for night owls to enjoy while we're in the throes of the southern hemisphere's longest nights.
Embracing the solstice with all manner of after-dark celebrations. Channel your inner pagan with art, music, light and fun – in Sydney's CBD and close to the city.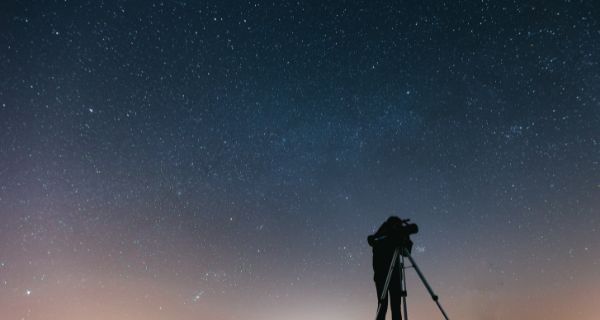 Long clear nights mean more time for stargazing. Look up to the heavens. The historic Sydney Observatory nearby might be closed for renovations but you can take a private Stargazing Tour with Southern Sky Tours or join them in Centennial Park – one of the darkest places in the inner-city fringe – which is a perfect setting for guided astronomical adventures.
Sydney Living Museums serve up an amazing multi-sensory art adventure with Walking Through a Songline at the Museum of Sydney. Songlines, or Dreaming tracks, map the routes of Ancestral beings as they travelled across Australia, creating the land and its people. Follow in the steps of the Seven Sisters and experience the nature of a songline as you enter a space of immersive light projections and cultural storytelling. On now until 17 July and FREE on Friday Nights and weekends.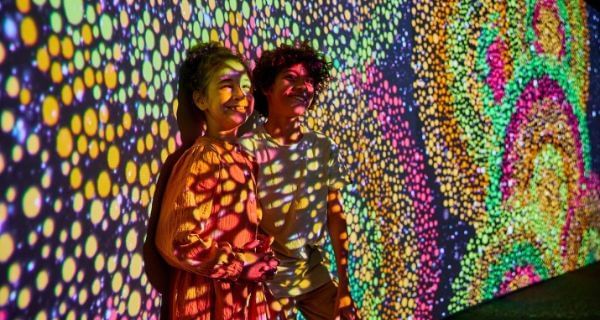 Be part of the art as you go Walking Through a Songline at the Museum of Sydney. Image: courtesy of Sydney Living Museums.
Discover new art and old favourites at the Art Gallery of NSW's Art After Hours on Wednesday evenings. The Gallery and Restaurant are open until 10pm (café and some exhibitions close at 9pm) and there's a Courtesy Bus that runs ever 20mins from 7pm until closing from the Art Gallery to various locations in the city and public transport links. Entry is Free.
After dark on Fridays, head to the Museum of Contemporary Art for MCA Late where you can welcome the weekend with art, music, performances and cocktails. Meander through the exhibitions, hear artist talks, try your hand at Sundown Sketch Club, model with clay in Tracing Space/Making Place, and settle in for live music and performances at Sounds on the Terrace. Entry is Free.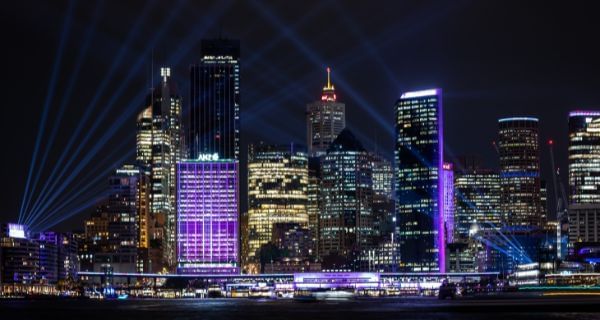 Sydney's UNESCO heritage listed Hyde Park Barracks become a night-time playground on occasional Thursday nights with installations, artist talks, performances, beats workshops, pop-up bars and delicious eats on offer as part of Sydney Living Museum's After Dark series. Things kick off on Thurs 30 June from 5-9pm.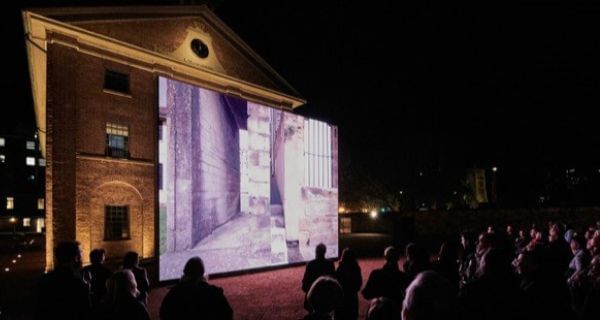 Boundary Conditions, Daniel Crooks, 2022. © Daniel Crooks. Courtesy the artist and Anna Schwartz Gallery. Photo: © Josh Morris for Sydney Living Museums.
Long nights are ideal for fine dining extravaganzas. Why just do dinner when you could opt to stretch your evening meal to a delectable degustation that lasts into the wee hours? How about taking it up another notch with top of the town views. Start with sundowners at Bar 83 – Sydney's sky high retro futuristic cocktail lounge – then settle in for the Platinum Experience at Sydney Tower's Infinity. This six course culinary journey – masterminded by head chef Guillaume Gritteret – is served 81 storeys up with incredible revolving views of the city skyline and harbour.
All that deliciousness calls for a digestif. Head back to Amora Jamison Hotel Sydney for a nightcap at Silo Bar, where our Bar Manager Mikar Lama and his team can mix you a signature cocktail or a classic Espresso Martini or Amora Whisky Sour to top off your night.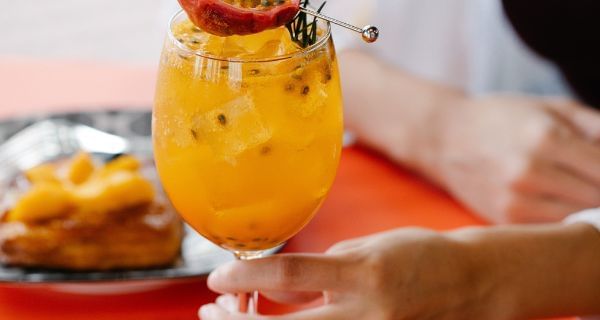 If that just whets your appetite for more bar-hopping, Sydney's watering holes, boltholes and cocktail lounges offer a multitude of gathering and lingering late opportunities through the city's streets and laneways. Our friends at TimeOut have just published their list of the city's Top 60 Best Bars so you have plenty to explore any evening of your choice. Here are seven of our favourites around town:
• Old Mate's Place in the CBD – olde world library-like secret lounge and rooftop serving signature cocktails
• Maybe Sammy in the Rocks – throwback to the roaring 50s with a Martini list to match
• Double Deuce Lounge – 70s style bolthole named after the dive bar in a cult Patrick Swayze flick.
• Dear Sainte Éloise in Potts Point – Euro-centric wine bar chic with a 40 page wine list for your palate education.
• Apollonia in Circular Quay – subterranean Sicilian cocktail bar channels all the drama of The Godfather.
• Hickson House Distilling Co in The Rocks – home to their eponymous tipples distilled on site with a hidden up-top bar.
• The Roosevelt in Potts Point – drink and dine in Deco decadence and up your tippling skills with whisky and cocktail classes.
Pillow talk can wait, let's shimmy the night away! Whether you prefer to dance like no-one is watching or like everyone is watching(!!), there's a dancefloor calling you.
Naturally, our amazing Amora concierges can point you in the right direction.
Enjoy these loooong nights. Share your Amora adventures on our socials and remember to pop the Do Not Disturb sign on your door before tucking in.
Team Amora
Content: Freya Lombardo. Published 23/06/22